Be a part of clean water with cleantech water
Cleantech's wastewater treatment plant make you part of a clean water and not pollution. We excel in providing flawless quality of wastewater treatment plants for industries and domicile usage. Choose from our mbr sewage treatment plant for zero microbial activities with impressive performance. Our goal is to provide the cleanest of water from this paradise with side stream filter systems and we clean dirt from swimming pools, water fountains & water bodies.

WHY CLEANTECH-

For we have the largest production and variety of mbr, mbbr, sbr and effluent waste water treatment plants.

Dual, multimedia, sand, pressure and reverse osmosis filters to render germ and ill-free water to our people.

Reliable performance with advanced technology installed on every phase.

International Accreditation from worldwide clients.

Cleantech believes in serving you the precious liquid in its purest form and we do not take hidden charges or illegal contracts for our products.

Waste waters do not remain waste anymore with cleantech plants. For more details please visit our website www.cleantechwater.co.in or send an email citing your need. Drink Healthy Drink Cleantech.
Advertisement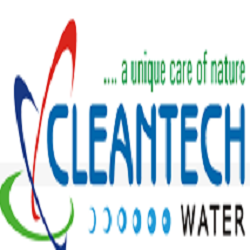 Be a part of clean water with cleantech water
Advertisement

Write review
Leave your comments on this ad
Offensive messages and spam will be removed